Travels Past: Garden of the Gods, Colorado
In which we revisit favorite places, with the help of modern technology.
---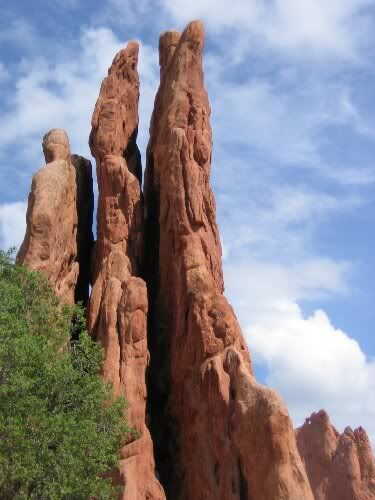 Garden of the Gods is perhaps the world's most breathtaking city park. Within the limits of the city of Colorado Springs, the Garden is a formation of red sandstone that stands beaneath the Eastern face of the "front range" of the Rocky Montains, in the shadow of Pike's Peak and overlooking the Great Plains. If there is a God, he probably lives here.
---
Garden of the Gods, Colorado Springs, Colorado
38°52'36" N 104°52'49" W
Rating: ♠ ♠ ♠ ♠