Valley Oddities
The first of a series in which we explore the strange, the peculiar & the slightly off-kilter
---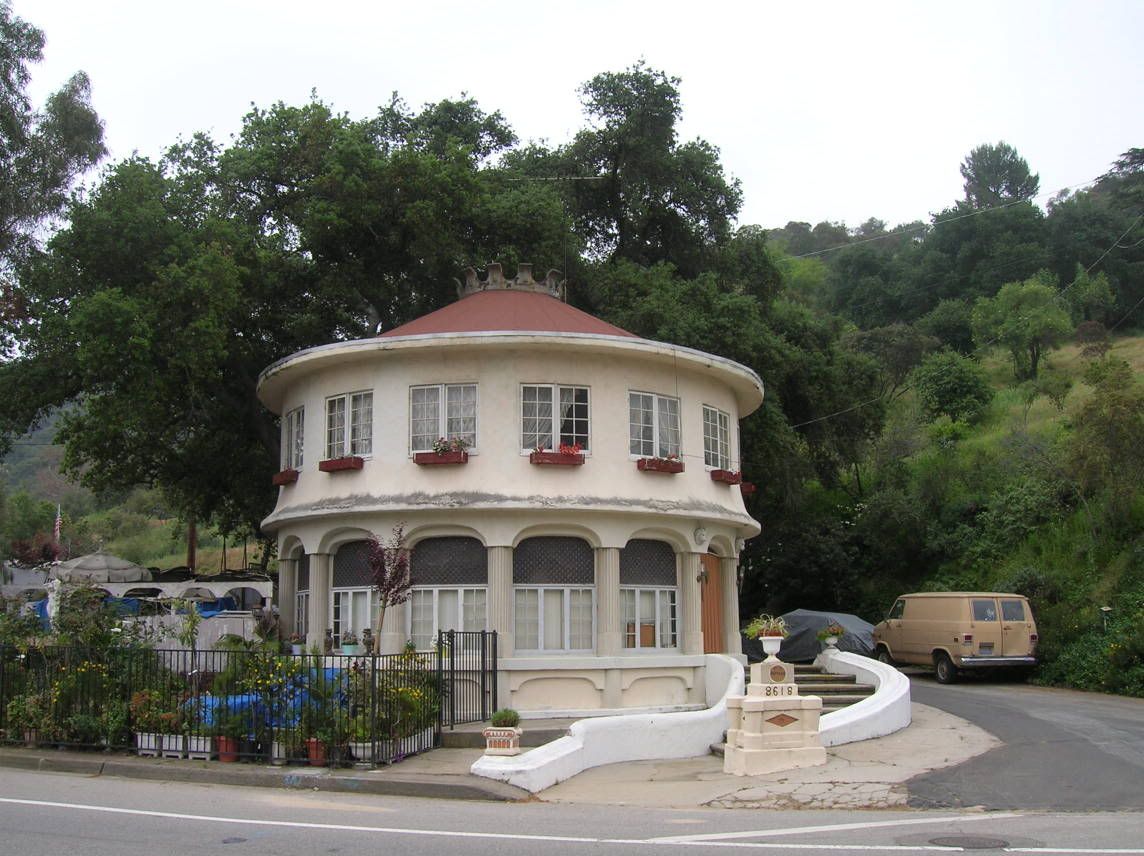 This round house stands halfway up La Tuna Canyon Road in the Northeast corner of the Valley.
I discovered it a while back during a cycling trip. It's one of several round houses I've come across in and around the Valley. But this one, with its crown and columns, is the most spectacular so far. I wonder if it was built as a home, originally, or if it started out as a spa or a restaurant or as some other attraction. One day I'll knock on the door and find out.
Be sure to click on the image to see all the detail.